GBP/USD 5 MInute Chart just prior to FOMC Using Standard VSA as well our own advanced VSA (SMART VSA)
I posted this chart to someone in PM just minutes before the FOMC announcement, I commented that I took the long off the very high volume etf (SMART Pink Bar) and the rest played out fairly nicely.
1. Effort to fall on very high volume (SMART Pink Bar).  Long taken
2. Advanced Reverse Spinning Rowboat (Strength)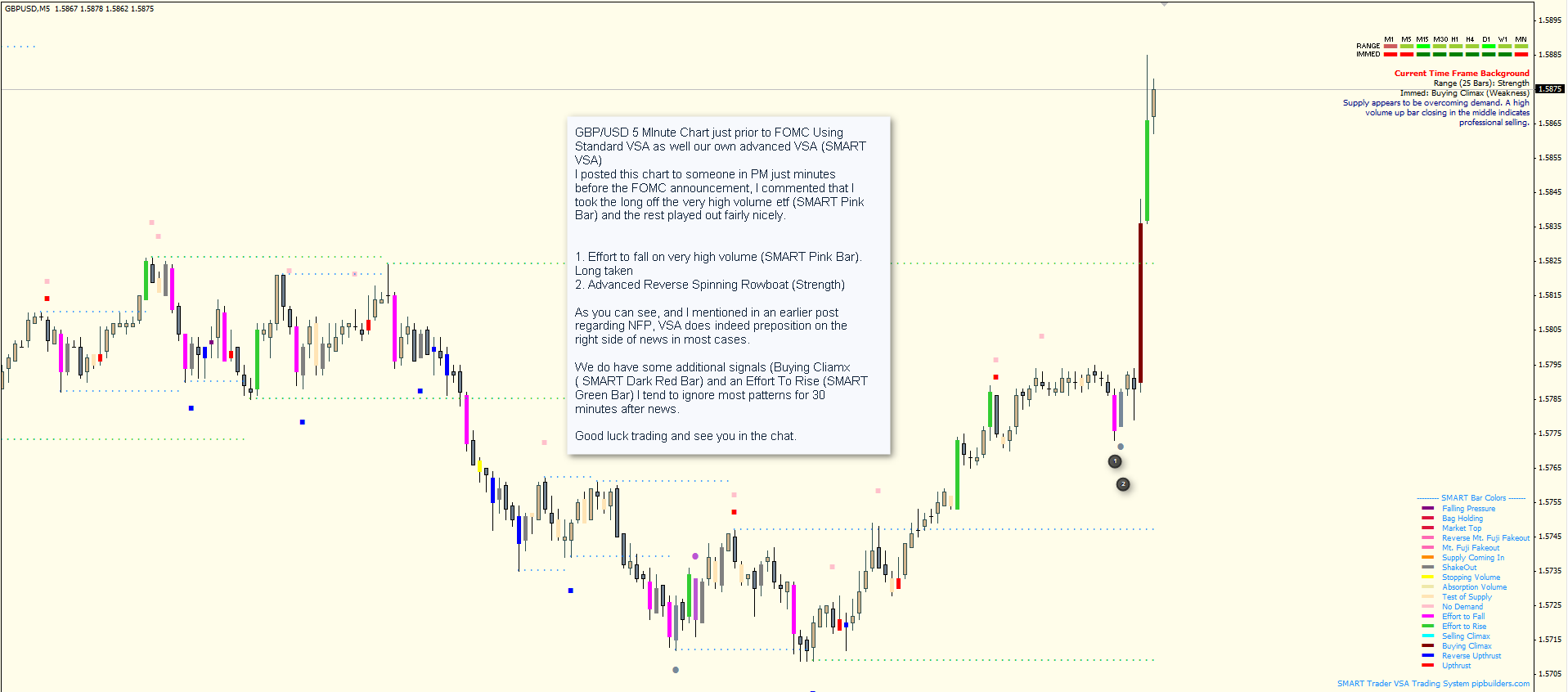 As you can see, and I mentioned in an earlier post regarding NFP, VSA does indeed preposition on the right side of news in most cases.
We do have some additional signals (Buying Cliamx ( SMART Dark Red Bar) and an Effort To Rise (SMART Green Bar) I tend to ignore most patterns for 30 minutes after news.
Please keep in mind SMART Trader itself is painting these bars which makes these patterns and setups much easier to spot and act on.
Trade setups are verified via our proprietary background scanners (included with the system).
For more information or if you have any questions about SMART Trader Volume Spread Analysis (VSA) Software please visit
Good luck trading and see you in the chat.