Forgive the lack of posting here.  It is Summer and aside from not trading very much, we've been busy getting the trade alert service fixed up and ready for full launch.
Today I wanted to post a bot trade from Monday on the H4 chart.  It illustrates pretty well why a good signal in a great spot is worth waiting for… This seems obvious but so many clients fail to wait for the right set up and instead "chase trades"  They look for any reason to go with their "gut" even if a signal isn't agreeing or in the right spot.
We have a large number of articles that deal with this topic on here and our "Live Docs" site but here'e the bot trade from yesterday.  The outcome was 180+ pips to the wash and new HVZ (using them as targets) of course it easily smashed the EOM if you were to use that.  Even going signal to signal as I often do it was a really nice ride (58).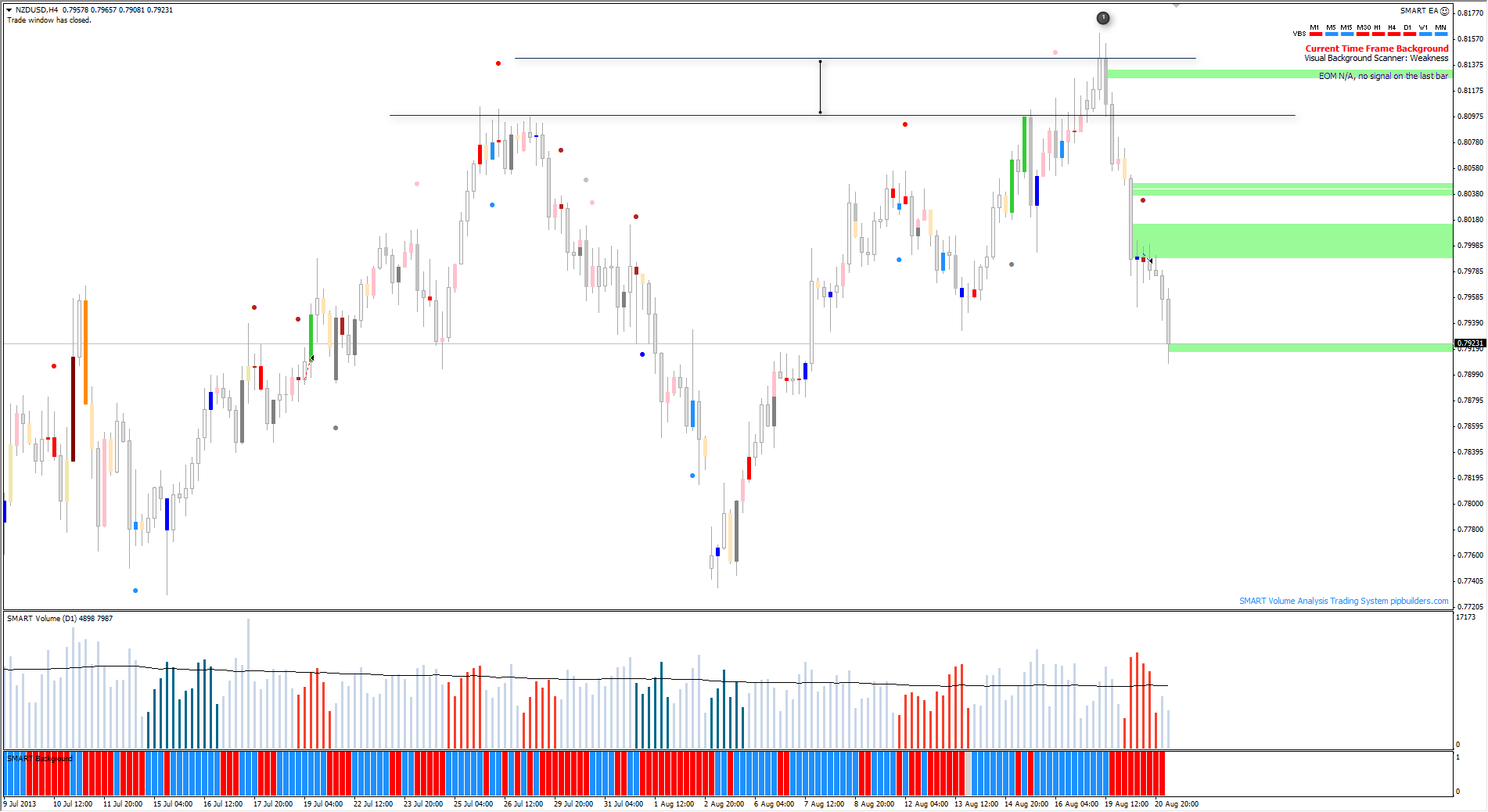 For more information or if you have any questions about SMART Volume Spread Analysis (VSA) the methods, or our Software please visit the following link
For information on our real time, volume based trading alerts, 
Click here
.
Good luck trading and see you in the chat (Links below).
Live Volume Spread Analysis (VSA) Trading Rooms, Chat, and Seminars:
Volume Spread Analysis (VSA) Social Networking Sites:
If you have any questions regarding Smart VSA or our software please visit our website (
http://www.smartvsa.com
) and submit a ticket using the support or contact link.
Thanks and see you in the chat.