USD 30 Minute Index Chart Using SMART VSA (NFP Candle)
The first trade as previously mentioned was not based on VSA (even though a valid reason to enter did exist)  It was a hunch that there would be some initial profit taking after the big dip.
As usual we had a large dead zone area before the news but positioning was happening earlier which I posted about in my previous post using a GBP/USD Trade as an example.
1. News Candle (US NFP)
2. First Entry on the open of the candle following the NFP announcement after an extremely high volume SMART Pink Bar
3. SMART Blue Bar (Strength)
4. Scaled in on USD Basket.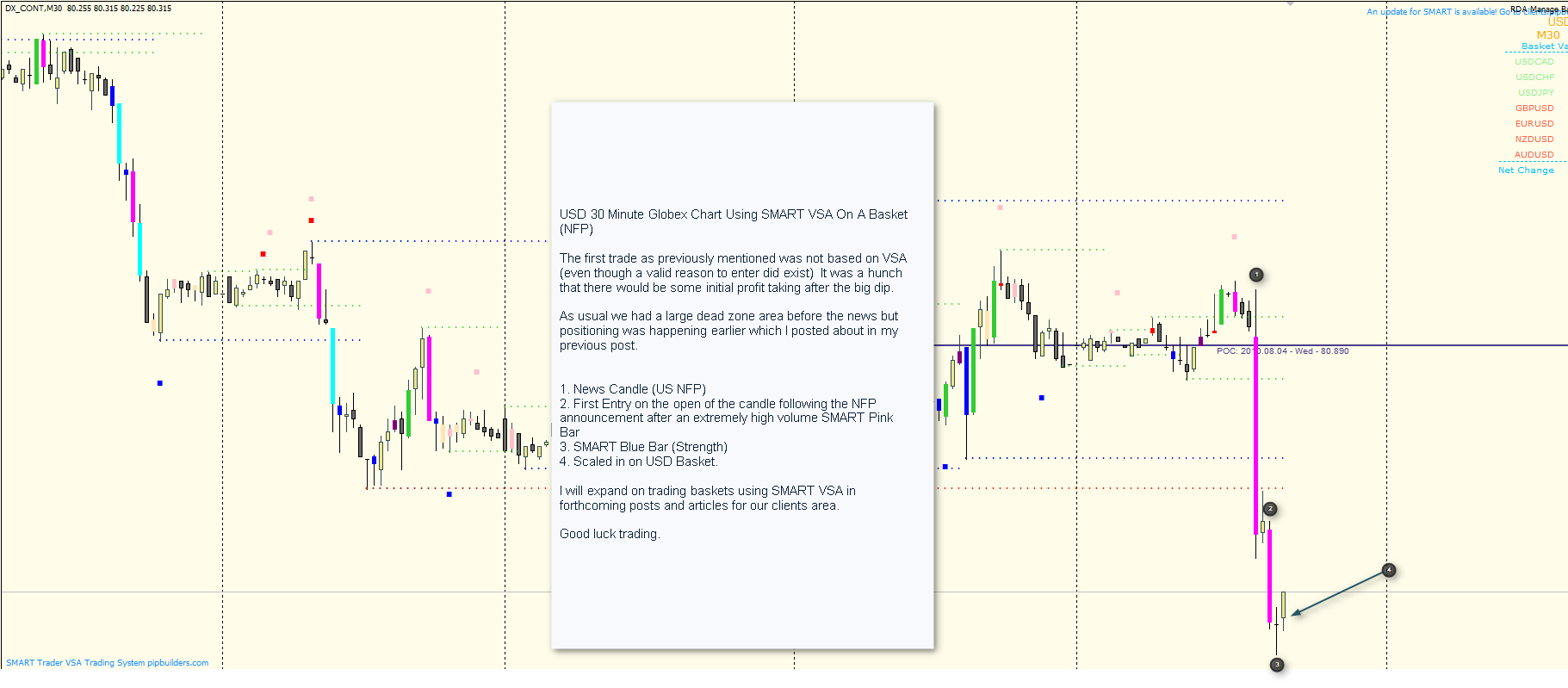 I will expand on trading baskets (multiple pair trades) using SMART VSA in forthcoming posts and articles for our clients area.
Please keep in mind SMART Trader itself is painting these bars which makes these patterns and setups much easier to spot and act on.
Trade setups are verified via our proprietary background scanners (included with the system).
For more information or if you have any questions about SMART Trader Volume Spread Analysis (VSA) Software please visit
Good luck trading and see you in the chat.