SMART VSA (which consists of our proprietary advanced VSA multi-bar patterns and signal modules identified using SMART) is beginning to take shape.
This example chart of a very simple SMART VSA setup caught a 375+ pip move on AUD/JPY.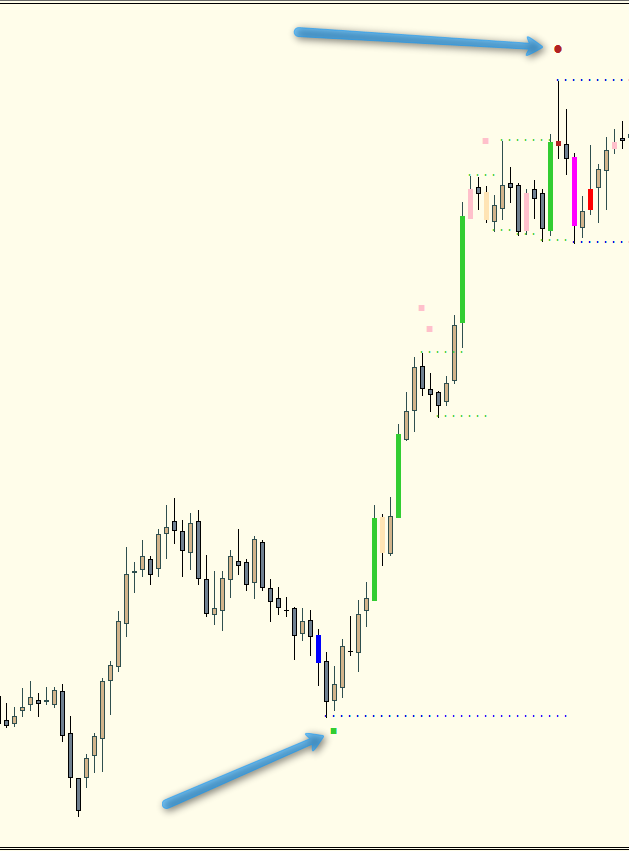 In the example our Advanced Strength Indication and Spinning Rowboat Modules are shown (Arrow 1 & 2)
Please keep in mind SMART Trader itself is painting these bars which makes these patterns and setups much easier to spot and act on.
We are completing multiple modules for the next update including our own SMART VSA (Volume Spread Analysis) Advanced Signal Modules
Trade setups are verified via our proprietary background scanners (included with the system).
Good luck trading.