This is a very quick analysis on AUD/JPY H1 Using SMART by request.  This pair can be excellent for longer term swap and has some very nice moves as well.  I pulled in 250 pips over night taking very quick simple SMART/VSA based trades. I called some of the moves when I was in the
Live Volume Spread Analysis Chat Room (Free)
We are in the middle of rolling out the Audio Alerts Update so I don't have the time at the moment to properly annotate the chart as I normally would but you get the basic idea.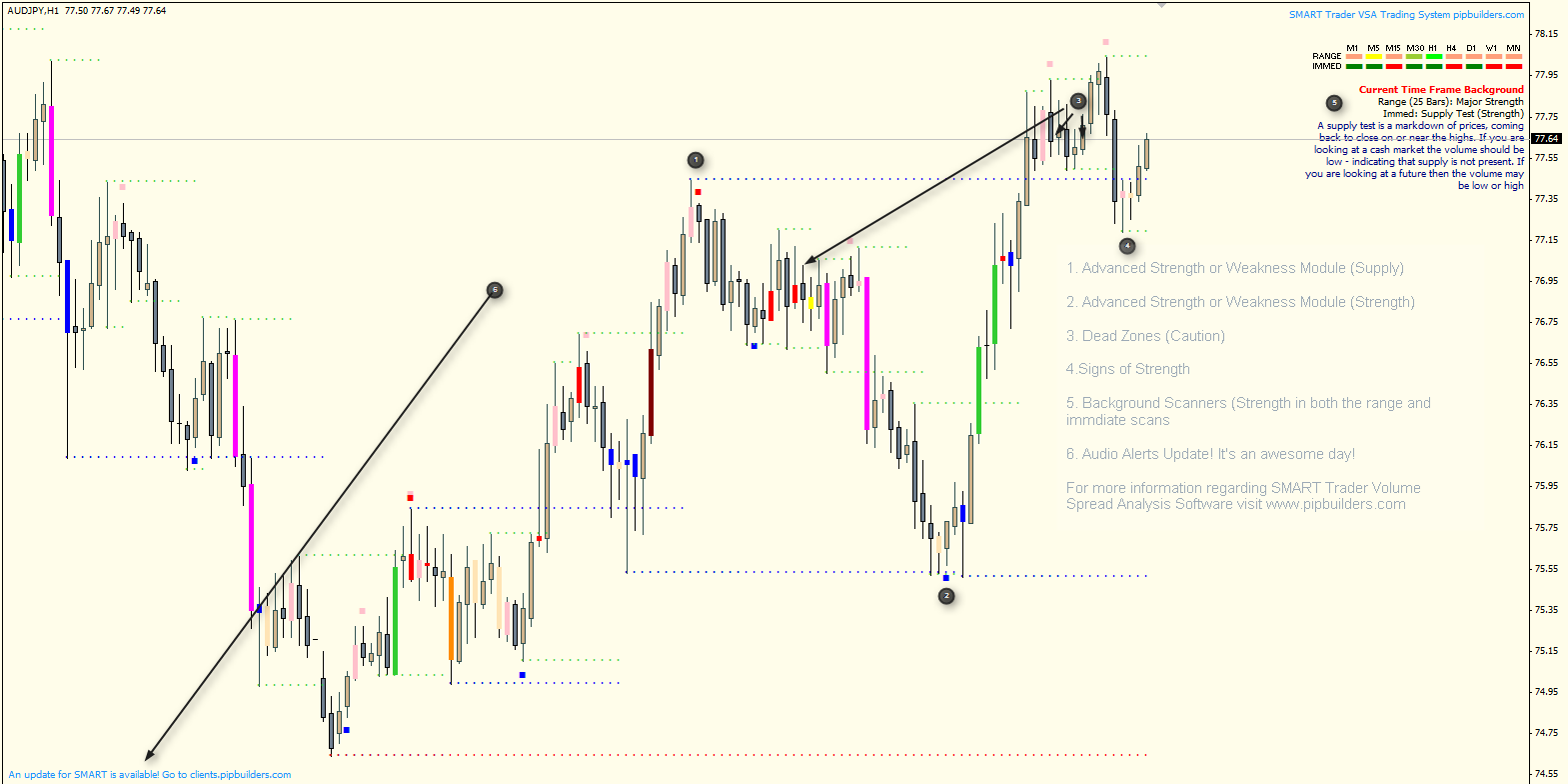 Please keep in mind SMART Trader itself is painting these bars which makes these patterns and setups much easier to spot and act on.
Trade setups are verified via our proprietary background scanners (included with the system).
For more information or if you have any questions about SMART Trader Volume Spread Analysis (VSA) Software please visit 
Good luck trading.