I haven't posted in a bit as we have been busy planning out some updates.  A person in the live VSA chat asked that I post up a quick AUD CAD.  Analysis is during what I call a dead zone (SMART Module coming soon) but I figured I would post it up here as well for those not in the chat. .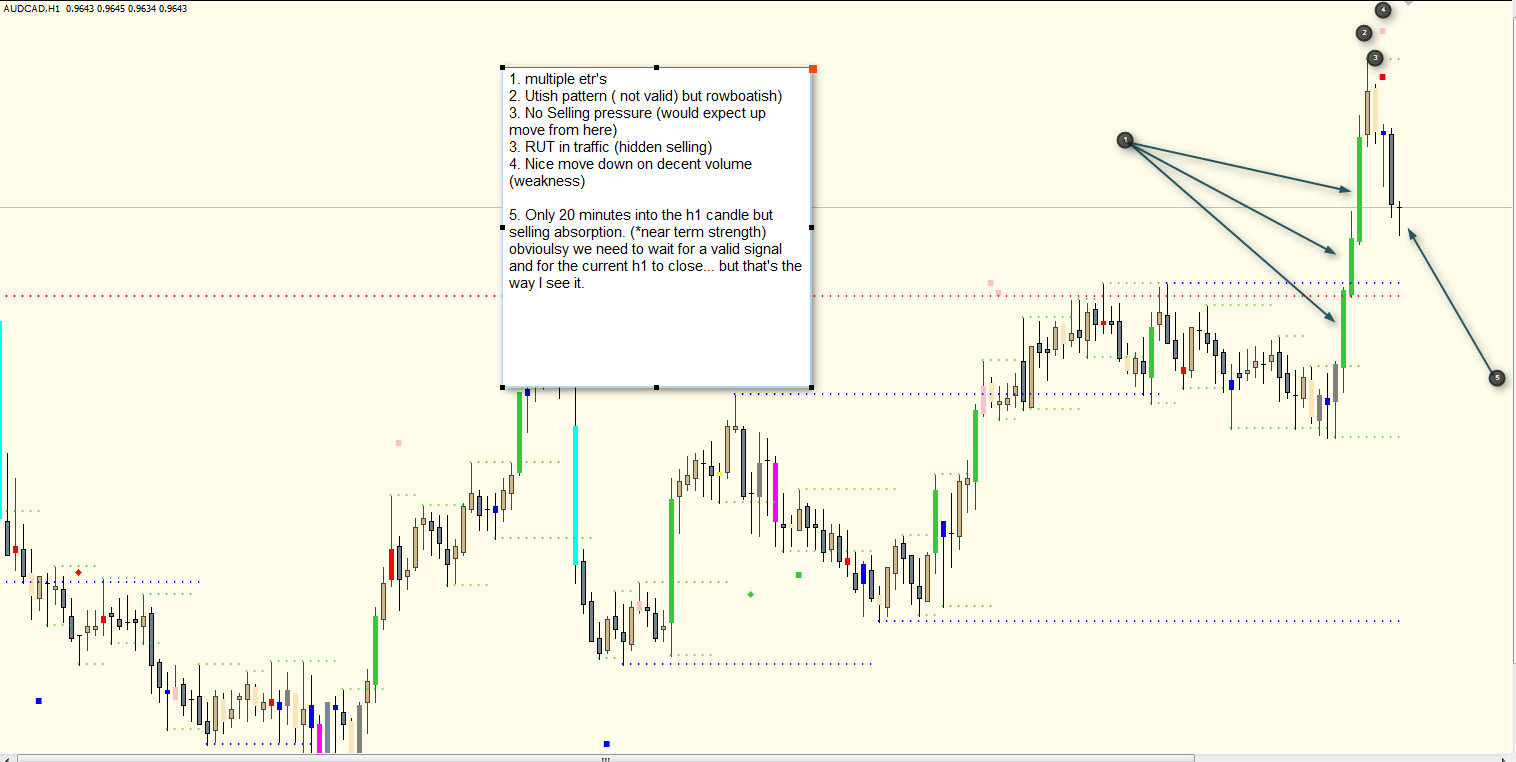 The price was cut off in the screenshot.  The price was 96.42
Please keep in mind SMART Trader itself is painting these bars which makes these patterns and setups much easier to spot and act on.
These patterns repeat themselves day in and day out and using SMART you can clearly see not only standard VSA signals but our advanced multibar SMART VSA patterns as well.
Trade setups are verified using our proprietary background scanners (included with the system).
For more information or if you have any questions about SMART Trader Volume Spread Analysis (VSA) Software please visit
Good luck trading and see you in the chat.